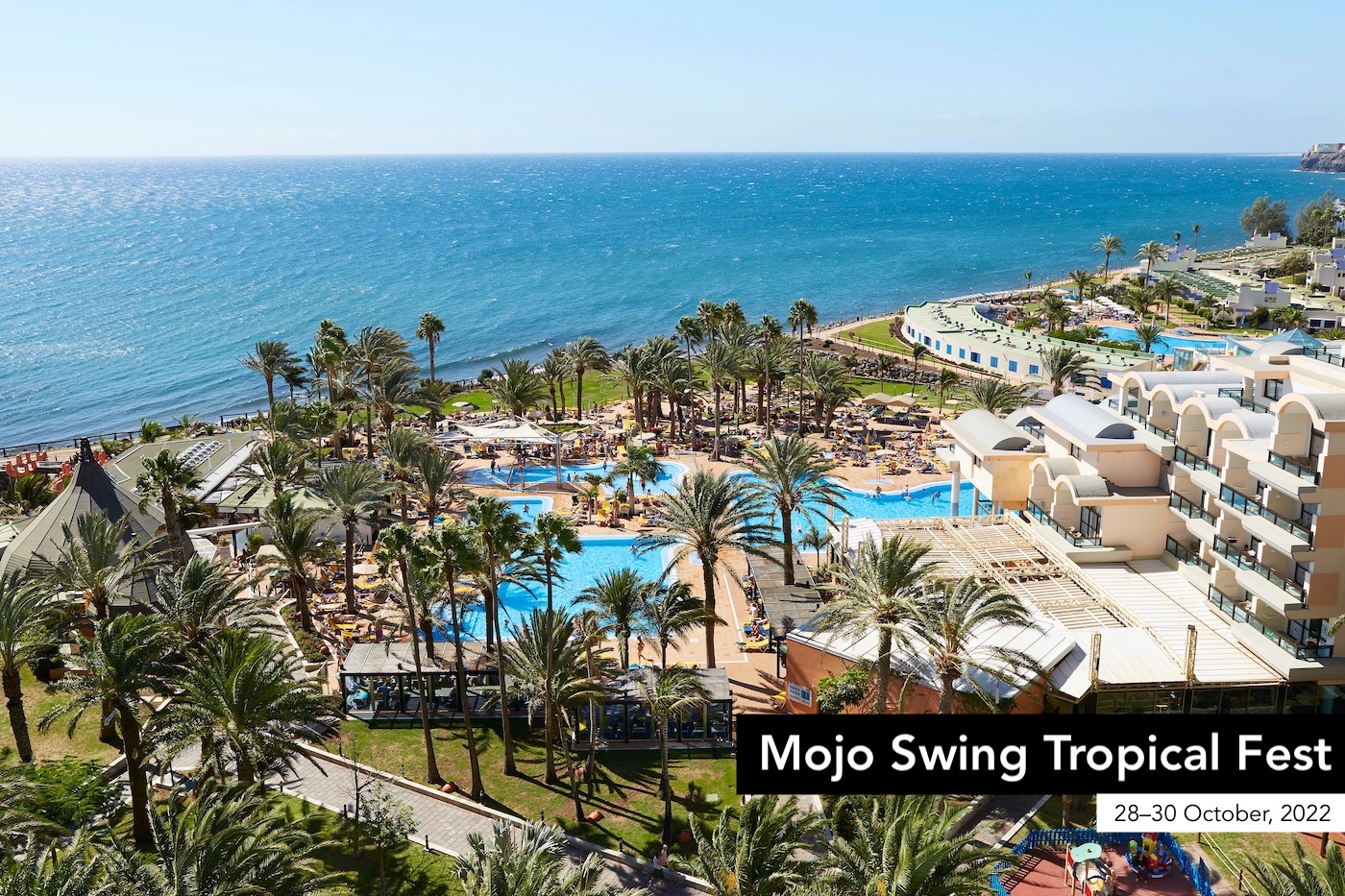 Three days of the best swing music under the tropical sun of Gran Canaria 🏝
---
If you like to enjoy, if you are not looking for perfection, if you dance with everyone, if you laugh at your mistakes, this is your event. The most tropical festival on this side of the planet.
---
This is what we offer
A little piece of summer in the middle of winter
25 degrees, paradisiacal sunsets, mojito by the pool... what more can you ask for?
Three amazing parties with live music
You will dance non-stop to the sound of the best live music. You will end up exhausted, but happy. Promise.
A weekend to enjoy
You'll have time to take a dip in the beach, gorge on potatoes with mojo and extol friendship with Canarian honey rum.
Guests who are all love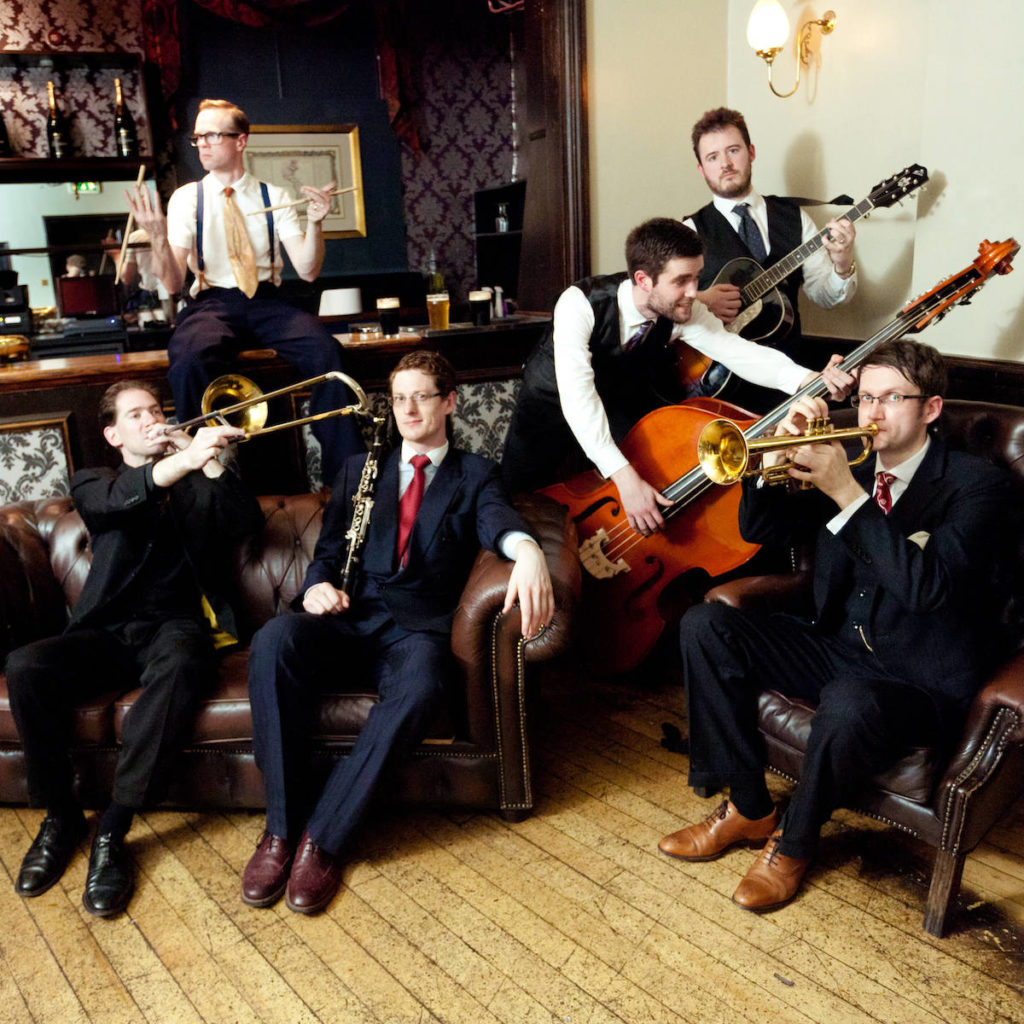 The Shirt Tail Stompers
The Shirt Tail Stompers have quickly become recognized as one of Europe's top social dance bands. Formed in 2010 for the London Lindy Exchange and led by trumpeter Steve Coombe, they have played at numerous dance festivals and shows throughout Europe. Their passion for swing music and dancing, coupled with their extensive knowledge and experience in social dancing, makes them one of the most in-demand bands at swing festivals throughout Europe.
Their major influences are Fats Waller, Fletcher Henderson, Wingy Manone, and many other greats of the swing era and traditional jazz of the 20s, 30s, and 40s. They are also influenced by early Duke Ellington, Sidney Bechet, and the old New Orleans musical roots.
Last year they played for dancers in Sweden, France, Hungary, the Netherlands, Finland, Norway, Italy, and throughout the UK to rave reviews.
BJazz Project
BJazz is a band formed by Samantha de León (double bass), Silvia Jiménez (trumpet), Amelia Gutiérrez (drums) and Irga González (piano). The group plays songs that move between classic jazz, swing, latin jazz, and bossa nova, and also performs versions with their own arrangements of songs by contemporary composers such as Maria Rita, Esperanza Spalding, Diana Krall or Norah Jones, seeking to give a female presence to the world of jazz in the Canary Islands.
Their latest show, Encanto de Mujer, is a tribute to overcoming the prejudices against which women have had to fight for over a hundred years in the field of jazz and other styles, to be considered by society on an equal footing with men. It is a journey through the music of women committed to their time who left and leave their mark on the music scene, women with their own name, that history has been and should be putting in the place that corresponds to them.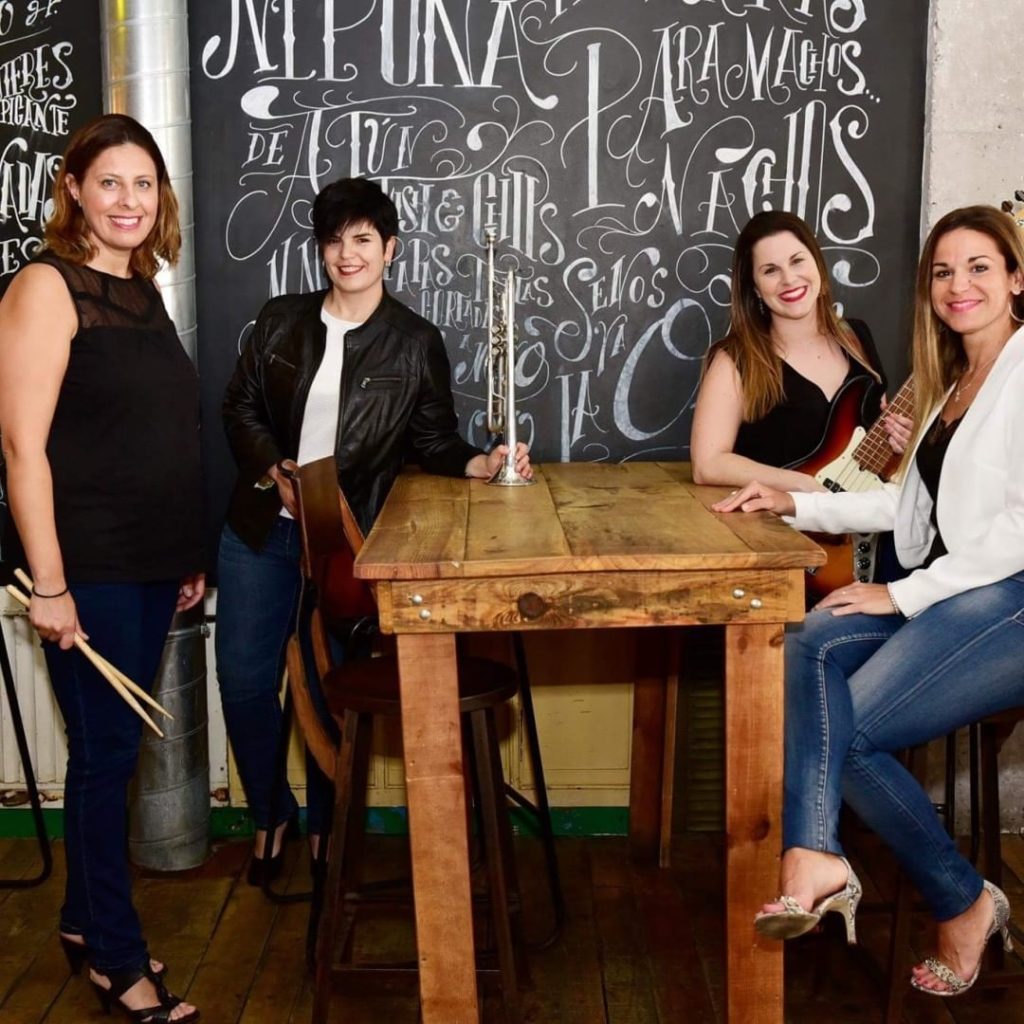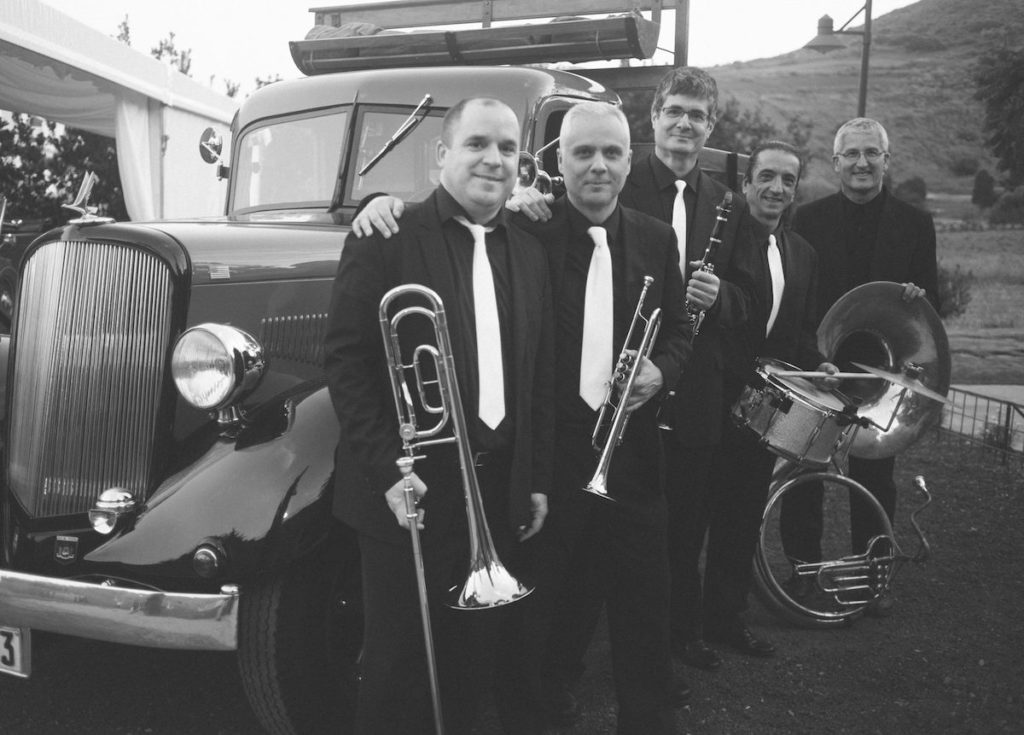 Baton Rouge Dixieland
Baton Rouge Dixieland is for sure the best group of this style in Gran Canaria. The group has been performing for a long time for the big events that take place on the islands such as the ARC Regatta or the International Trumpet Festival of Maspalomas, as well as numerous performances in hotels and private events of all kinds.
The formation invites to participate in their melodies and rhythms so suggestive, songs like Hello Dolly, When The Saints Go Marching In, Down The River, and Basin Street Blues .... make the show something very professional and of quality. The group, in Marching Band formation, is composed of 5 professional musicians, a trumpet, a clarinet, a trombone, a helicone and a percussionist with snare drum and cymbal.
Iris Garbo
Iris is in love with the vintage culture. Her passion for the decades from the 20s to the 60s of the last century has led her to the relentless pursue of a deep knowledge of them. For more than a decade she has continuously traveled to different European festivals where she has immersed herself in the music, dance, aesthetics, and other aspects related to this period.
An avid devourer of books, films, and documentaries and an active participant in the Swing and Rockabilly scenes, she has led several cultural initiatives related to these styles through which she has sought to spread the charm and magic of these golden ages in different ways.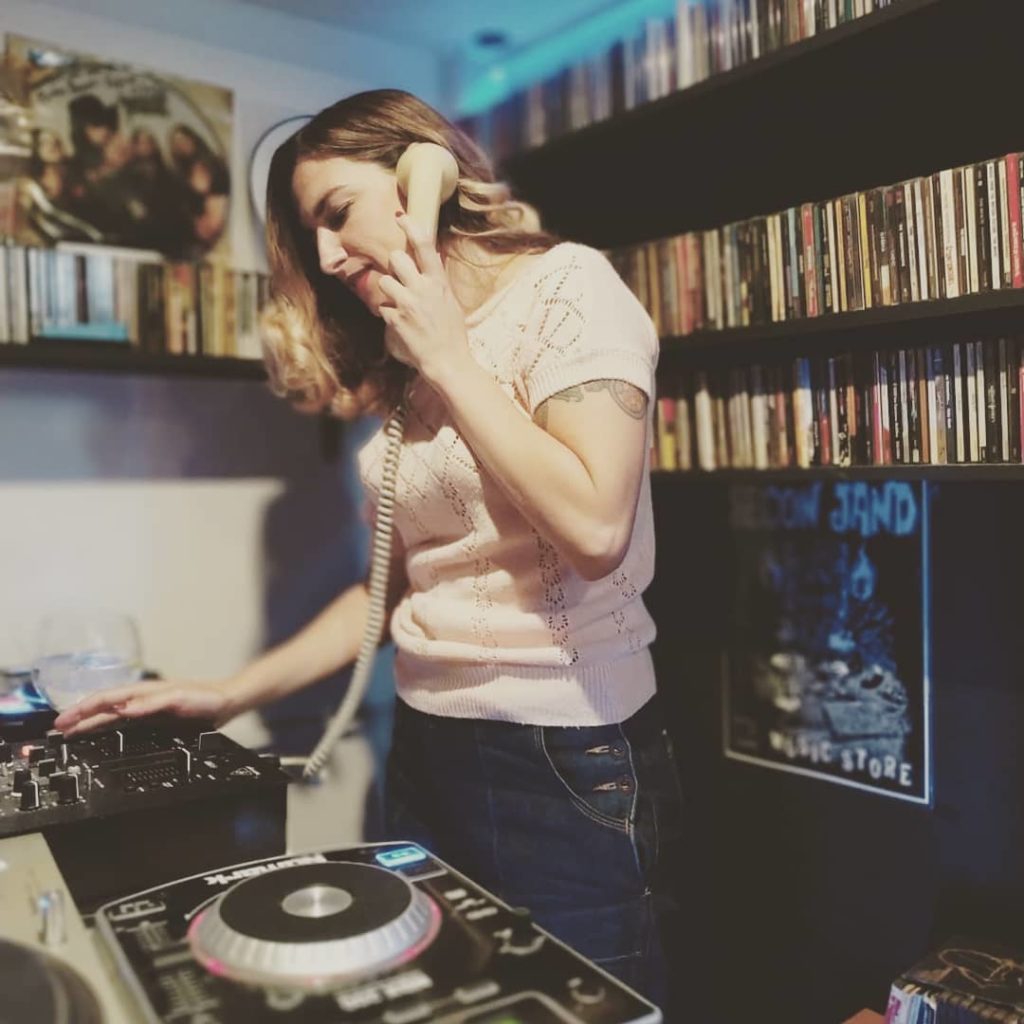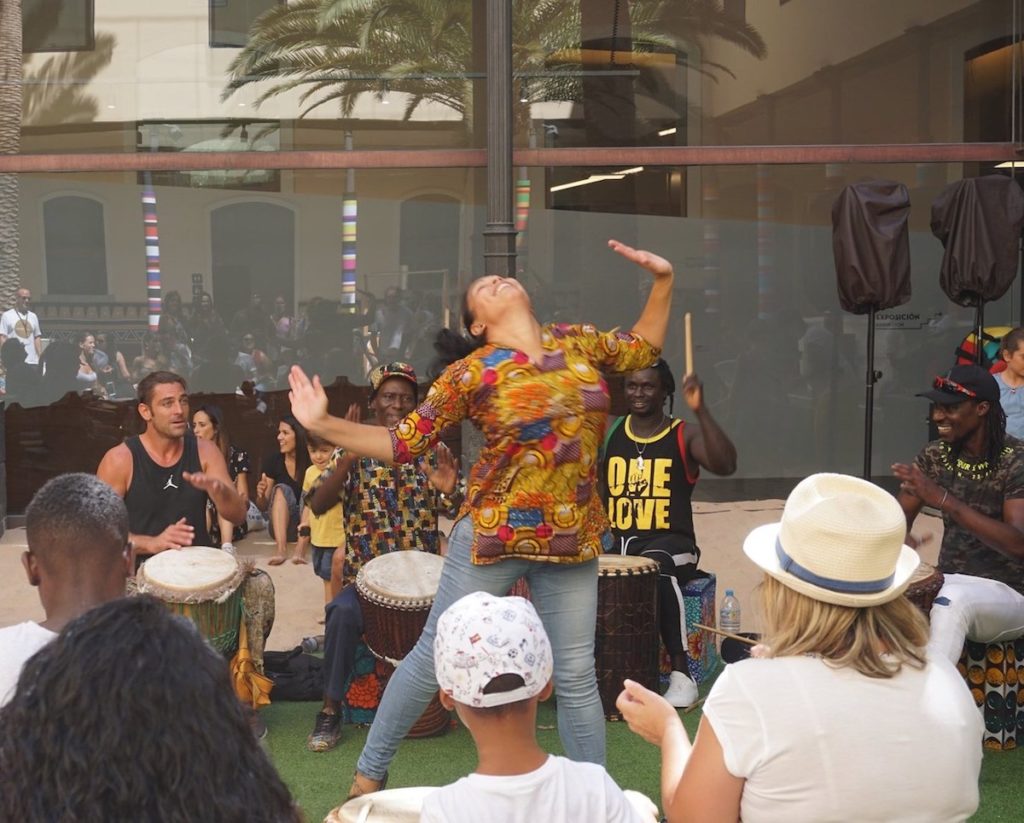 Thioune Brothers
Thioune Brothers is a company of African art and music that began its journey in 2009 in Las Palmas de Gran Canaria, the city where it still has its headquarters.  Its two founders, Aly and Khaly Thioune are two artists with a degree in Performing Arts from the National School of Art of Senegal, an institution that also gave them a scholarship for a year at the University of Paris to study contemporary art.
Thioune Brothers are involved in the art world through the realization of percussion and African dance workshops (traditional, sabar, and contemporary rhythms) and the presentation of shows and concerts.
However, the background of all its actions lies in the promotion of interculturality using art and culture as tools. Its work revolves around the idea that knowledge is capable of overcoming prejudices and contributing to improving the quality of life of society as a whole.
Yazmina Alvarado
Yazmina is trained in urban dance, specifically in House, Afrodance, Dance Hall, Ragga, Hip Hop, Locking, and Soul Dance, in schools such as Studio 68 and Pineapple in London and with different national teachers.
She is also a teacher of some of these disciplines. She defines herself as a versatile dancer since the study of various dances has made her dance take on much more dimension than studying them in isolation, providing tools and concepts that have helped her to improve and create.
Yazmina is part of the urban dance group LpaStreetDance, which organizes various workshops and events on the island of Gran Canaria.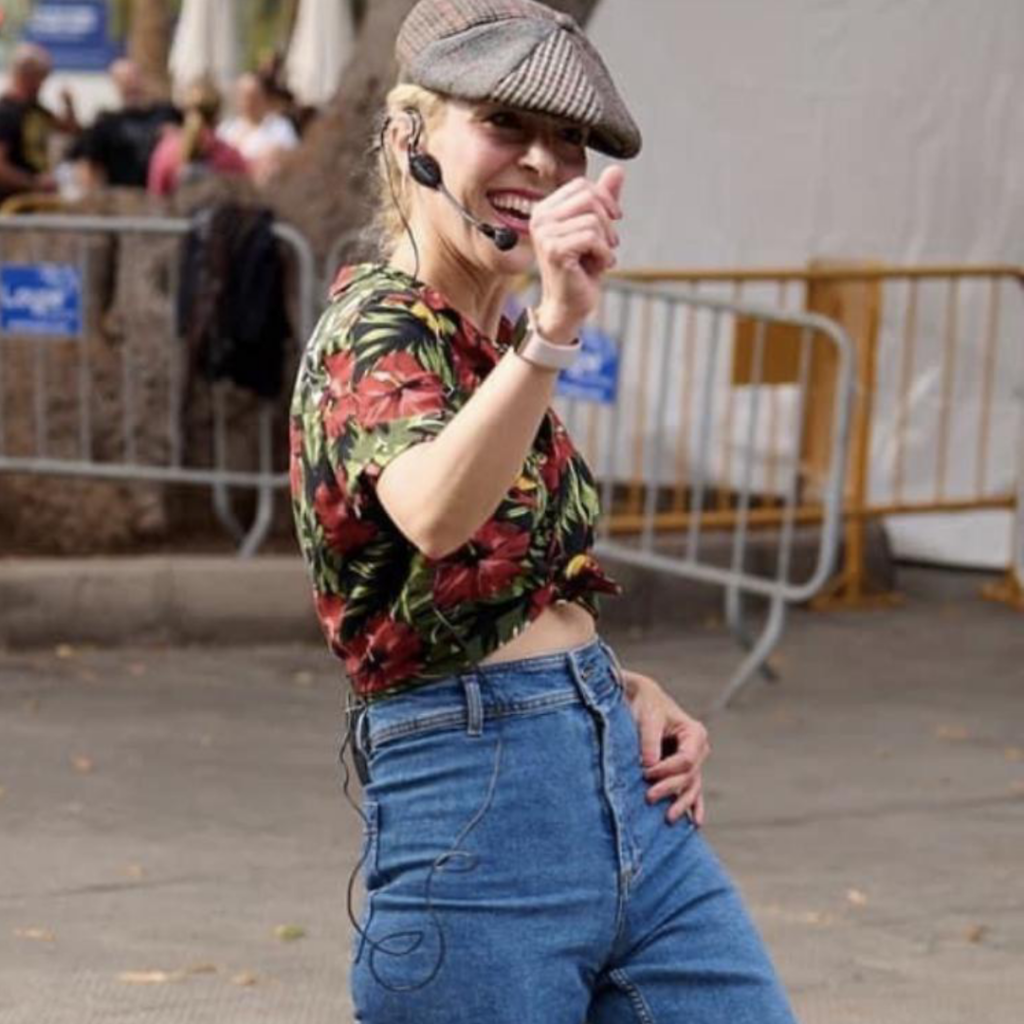 Parties where everything is possible
As you may have guessed, we are not your average swing festival. At our parties don't expect competitions where only the best in the class participate or endless exhibitions of performers. Instead, you will have dancing and more dancing, some absurd games, and plenty of time to make new friends.
We want to recover the original spirit of swing dancing, we want to celebrate life with friends of all colors and shades, without pretensions, without anyone looking down on anyone else. Just smiles and dancing without rest to the sound of the best jazz music.
This year we will have two colorful theme parties with the music of one of the best international bands. Obviously, you are not obliged to follow the dress code we propose, but if you join us in this little madness, we promise you a safe space, where you can go as you want and will never be judged.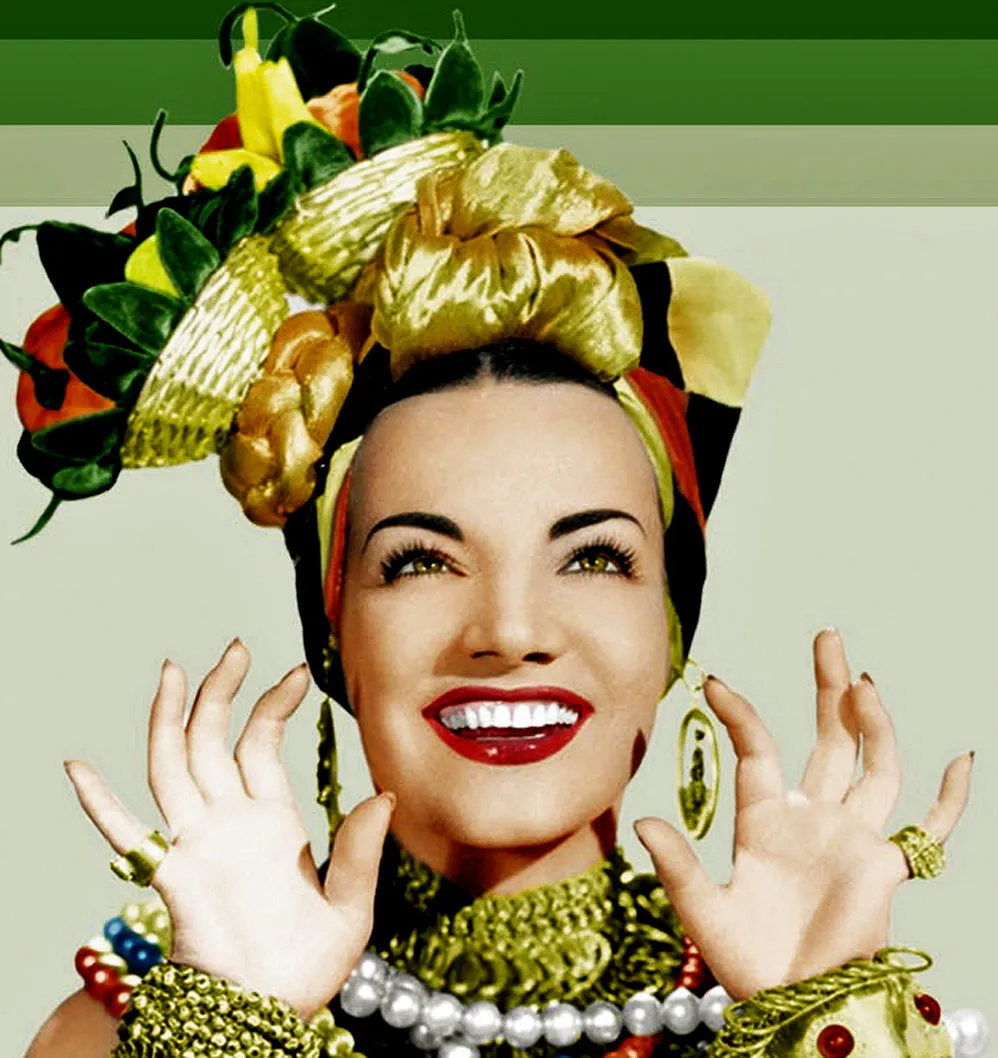 Friday Party
Category will be… Tropical Fruits 🍍
Bananas, pineapples, avocados, mangos, papayas... Anything is possible. You can wear a skirt with kiwis, pineapple earrings, or a Carmen Miranda style headdress, let your imagination run wild!
During the evening we will celebrate the First Lazy Swing World Championship. We will give you more information during the event, but we assure you that it will be a very very absurd competition 😅
Saturday Party
As we don't want to overlook the Halloween weekend, on Saturday we will have an absurdly terrifying party. This year we will be celebrating the 25th anniversary of the release of Titanic, so we have decided to kill two birds with one stone and have the category be... Titanic's Non-Survivors 🧟
You can be anything you want: a crew member trapped in the command post, a spy waitress who only speaks Chinese, an aristocrat who didn't want to leave without her Siamese cat or a poor bohemian artist who fell asleep in the boilers. Anything is possible as long as your character has not survived the sinking
There will be prizes for the best individual and couple costumes, and we will celebrate for the first time the Mix & Die, a contest where the best dancers will have nothing to do 🤭.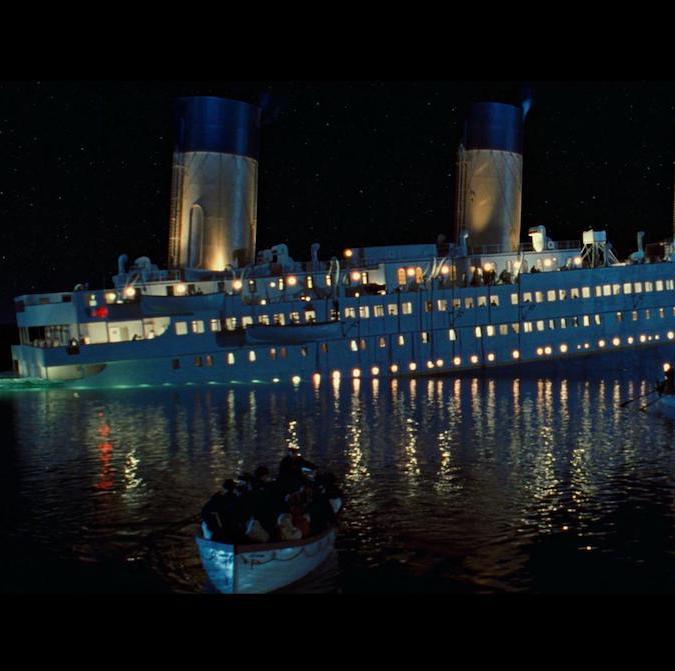 Places where things happen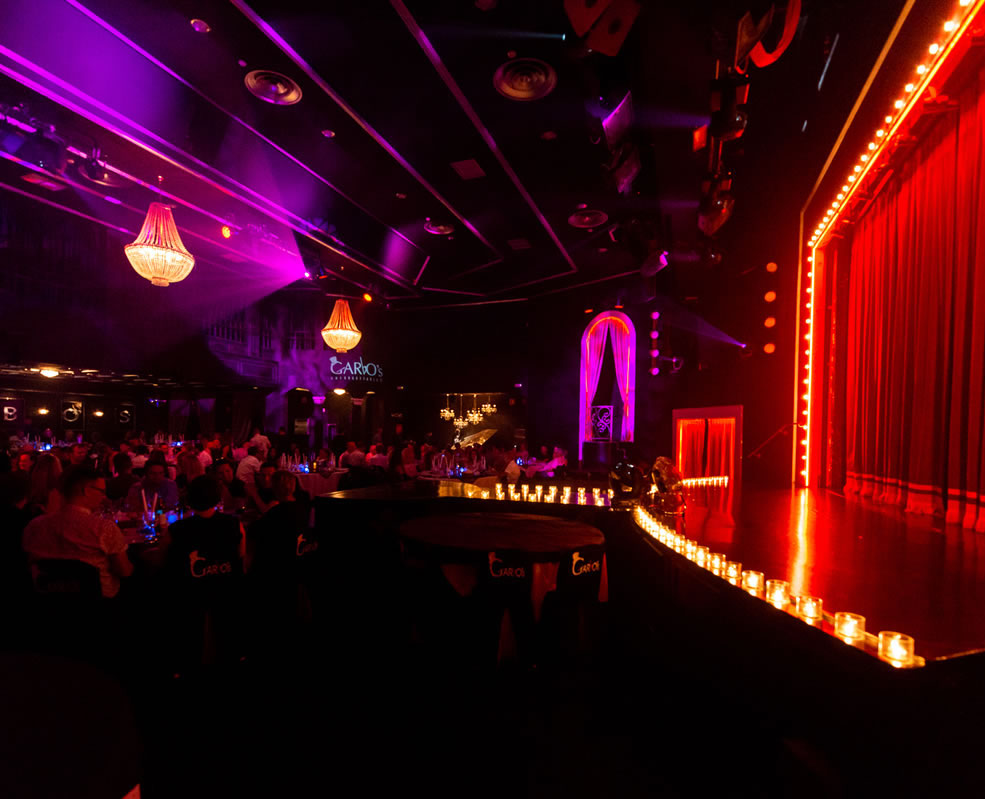 Garbo's Theater
The main parties on Friday and Saturday will take place in this iconic room in the south of Gran Canaria, equipped with the best sound and light equipment and a spectacular atmosphere. The perfect place to dance until the body endures.
TUI BLUE Orquídea
The event will begin and end in the tropical gardens of one of the best hotels on the island. On Friday you can enjoy a wonderful sunset to the sound of the best swing music and on Sunday we will close the weekend with a chill-out party with live music.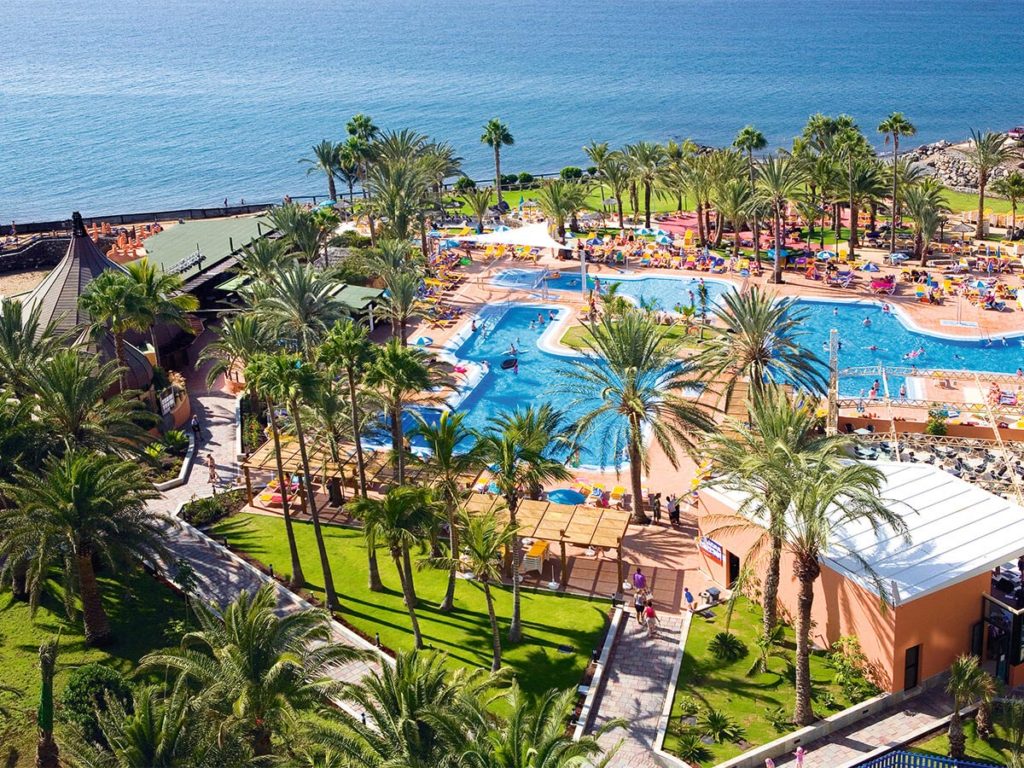 Schedule
The following schedule is subject to change. We will always keep it updated before and during the event.
Friday 28
---
18:00 – 20:00 Welcome Party
TUI Blue Orquídea
22:00 Party with The Shirt Tail Stompers
Garbo's Theater
Saturday 29
---
11:00 – 16:00 Sea Party
Puerto de Mogán
18:00 – 18:45 Groove Taster
Garbo's Theater
19:00 – 20:00 Masterclass de musicalidad
Garbo's Theater
22:00 Party with The Shirt Tail Stompers
Garbo's Theater
Domingo 30
---
11:00 – 12:00 African Dance Taster
Bahia Feliz Beach
12:30 – 14:30 Chill-out Party con BJazz Project
TUI Blue Orquídea
16:30 – 18:30 Sunset Party
Bahia Feliz Beach
Prices
Full Pass
---
3 parties with live music
3 very tropical socials
2 tasters and 1 musicality masterclass
1 spa circuit
... and a few surprises
Frequently Asked Questions
How do I get to Bahia Feliz?
If you are coming from the airport, you have three options:
A cab costs around 35 €.
The bus costs 4,05 €. You can take the lines 66 and 90 of Guaguas Global. You have more information here.
You can rent a car at any of the rental companies with offices at the airport.
If you are coming from Las Palmas, we recommend you to take the line 30 of Guaguas Global.
How can I use the spa circuit?
It is not necessary to make a reservation. Just show up and give your name. We will attend on a first-come, first-served basis.
You can use it anytime between 10:00 on Friday and 19:30 on Sunday. The circuit has a duration of 1 hour and a capacity for 20 people.
Where can I stay?
We recommend staying in the Bahía Feliz area, where most of the weekend's events will take place.
The hotels we recommend are Tui Blue Orquídea, Tui Blue Tres Vidas, Tui Blue Las Pitas, Tui Blue Playa Feliz and Monte Feliz.
Alternatively, you can look for accommodation in Playa del Águila (15 minutes on foot) or in San Agustín or Playa del Inglés (10 minutes by cab). From Playa del Inglés, the bus costs 1.70 € and a cab costs about 6 € each way.
Will you sell passes for single parties?
Unfortunately, in this edition we will not be selling single party passes. If you want to participate in the festival, the only option available is the Full Pass.
Our sponsors
Our collaborators